UNIQUE ARTWORKS YOU CAN'T FIND ANYWHERE ELSE

LARGEST PERSIAN AND MIDDLE EASTERN ART COLLECTION
UNIQUE ARTWORKS YOU CAN'T FIND ANYWHERE ELSE
LARGEST PERSIAN AND MIDDLE EASTERN ART COLLECTION
Brilliant Artworks by Talented Artists
Creativity is allowing oneself to make mistakes. Art is knowing which ones to keep!
Persian art (Iranian art) has one of the richest art heritages in world history and has been strong in many media including architecture, painting, weaving, pottery, calligraphy, metalworking and sculpture.
Here at Artorang, we take pride in representing traditional Persian and Middle Eastern art with a modern twist.
All of our products are carefully handcrafted in the United States, Europe or Canada using the latest printing technologies. Best quality is guaranteed.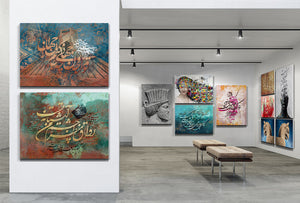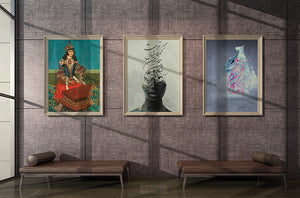 Exceptional Print Quality With Cutting Edge Equipment
Our cotton/polyester blend OBA-free archival canvas provides excellent tensile strength and long-lasting colorfastness.
Each piece is printed to order using our state of the art fleet of printers with industry-leading levels of color reproduction.
The result is a richly detailed and faithfully colored reproduction, nearly indistinguishable from the original piece.
Each print is professionally gallery wrapped and framed by hand.
Our Story
We are a group of Persian and Middle Eastern artists, passionate about promoting traditional art with a modern twist.
We have four production facilities in three continents. This allows us to sell our artworks in over 170 countries with "best quality".